INCOMPLETE UPDATES
FROM
MY LIFE,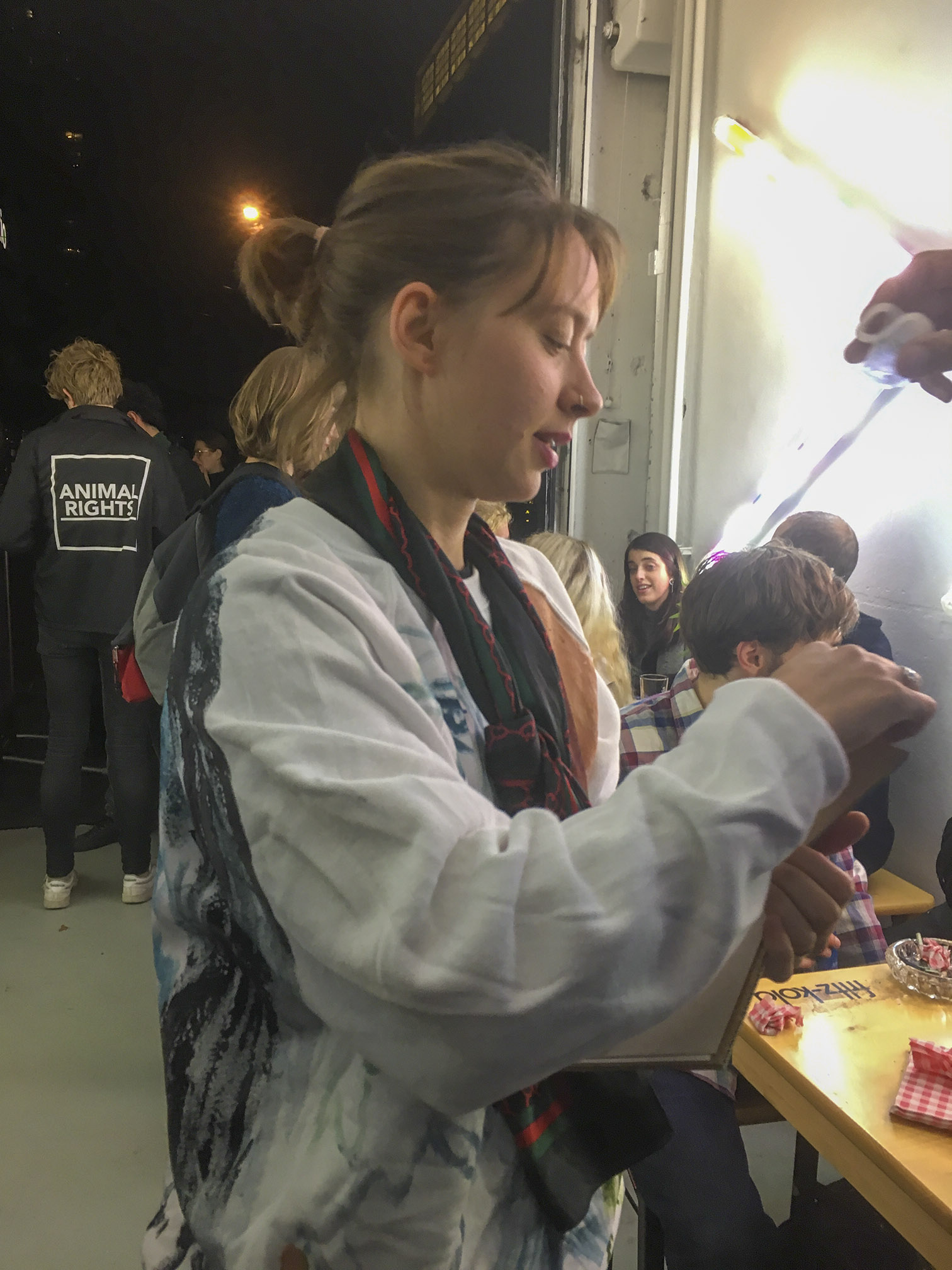 LISA WEARING THE WHITE SWEATER
I PAINTED FOR HER BDAY + ALSO ANIMAL RIGHTS
JACKET PERSON AT THE BACK,
SEPTEMBER 6TH 2019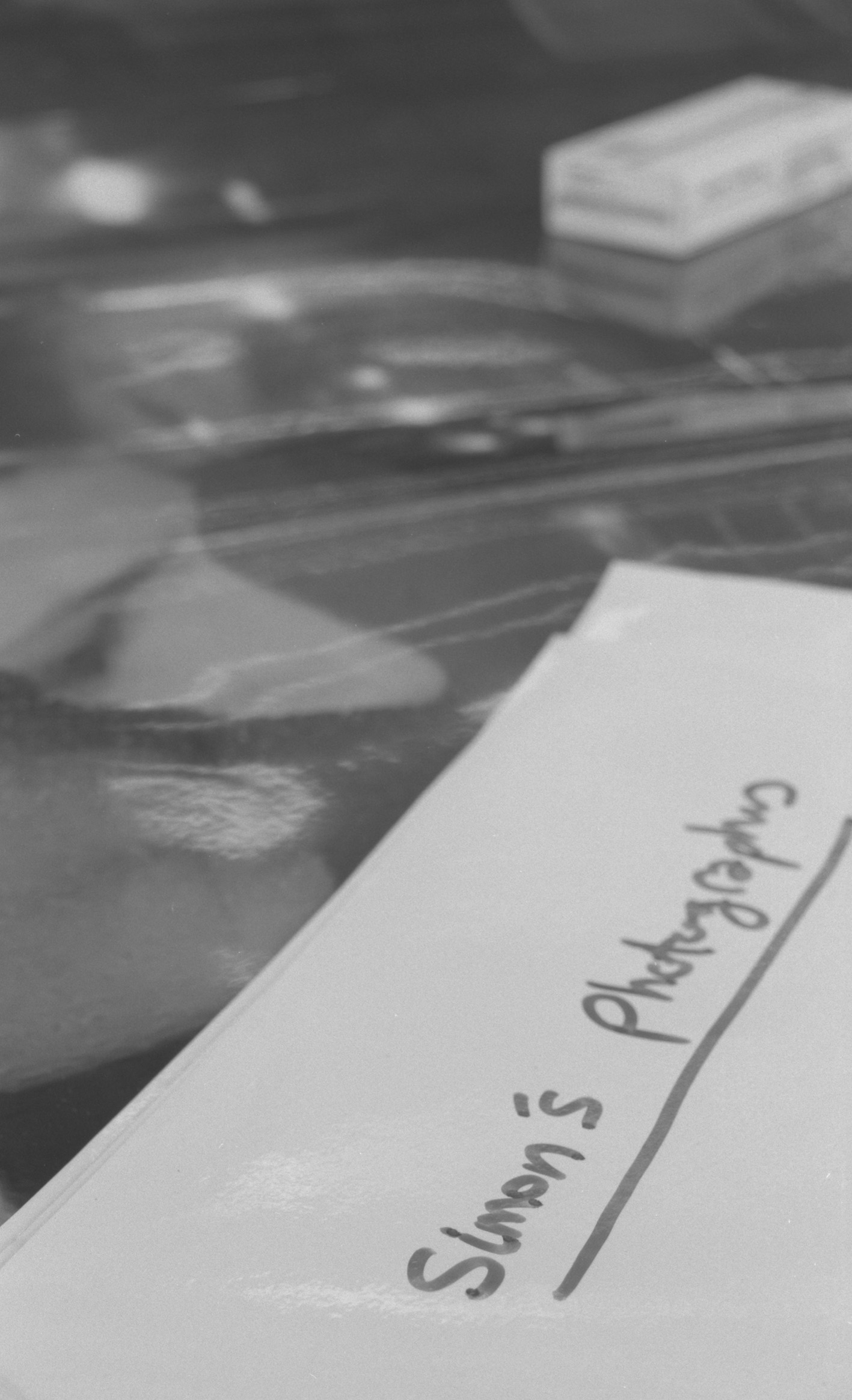 "Simon's Photographs" (2022, ongoing)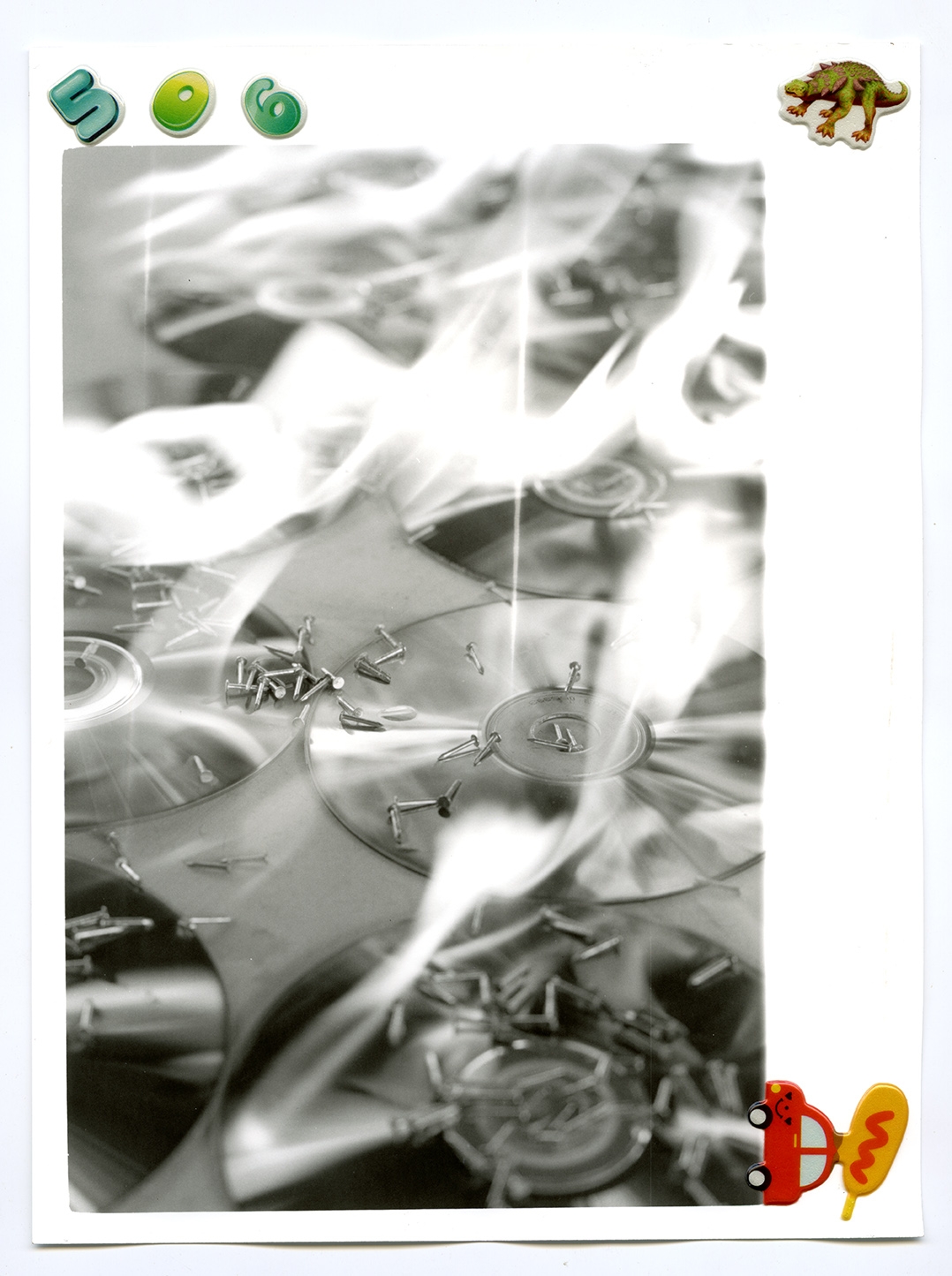 "Simon's Photographs" #3
Silver gelatin print on fiber-based paper, stickers
Edition of 28 for Peach, 24x17.8cm,
2022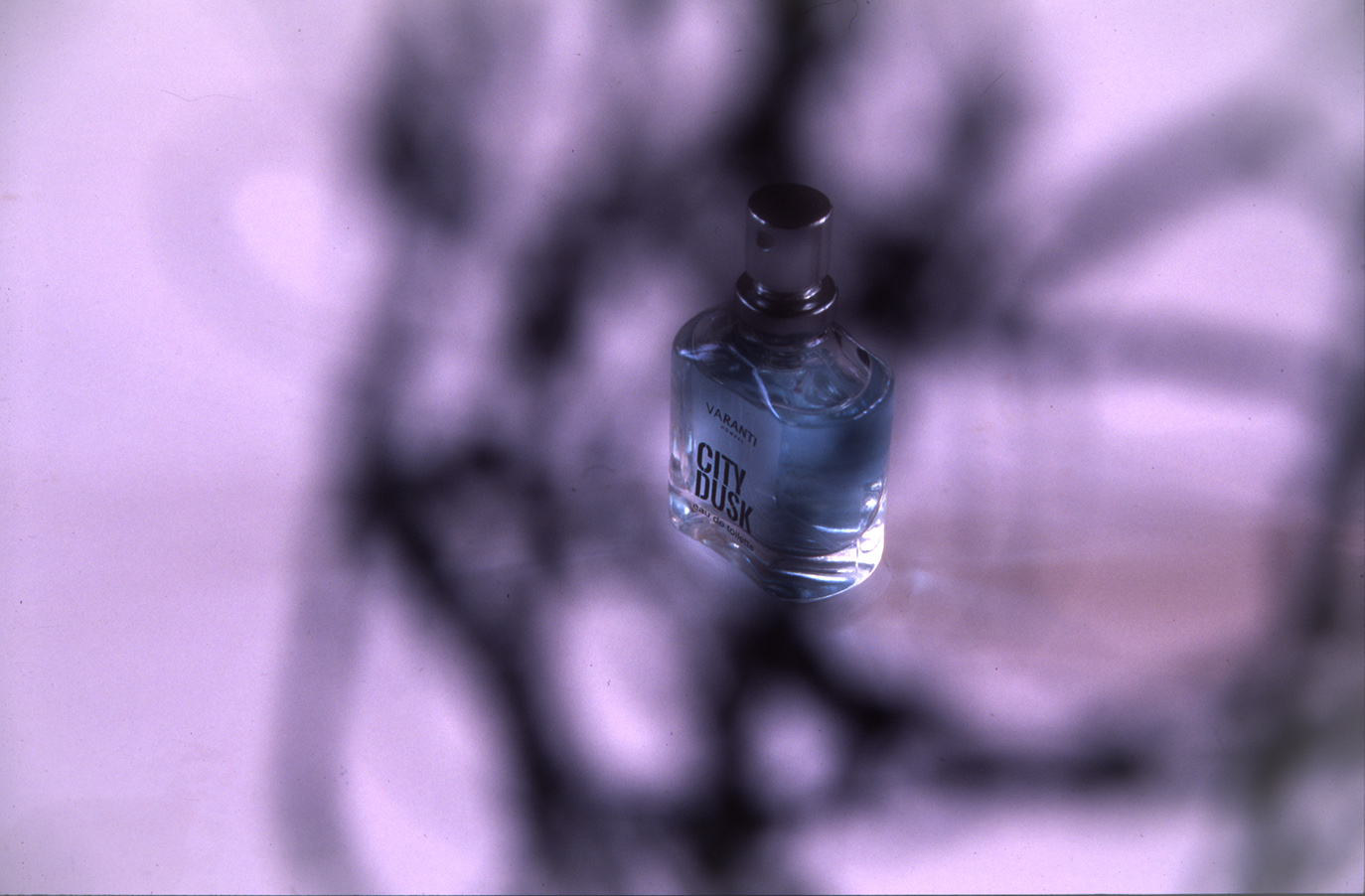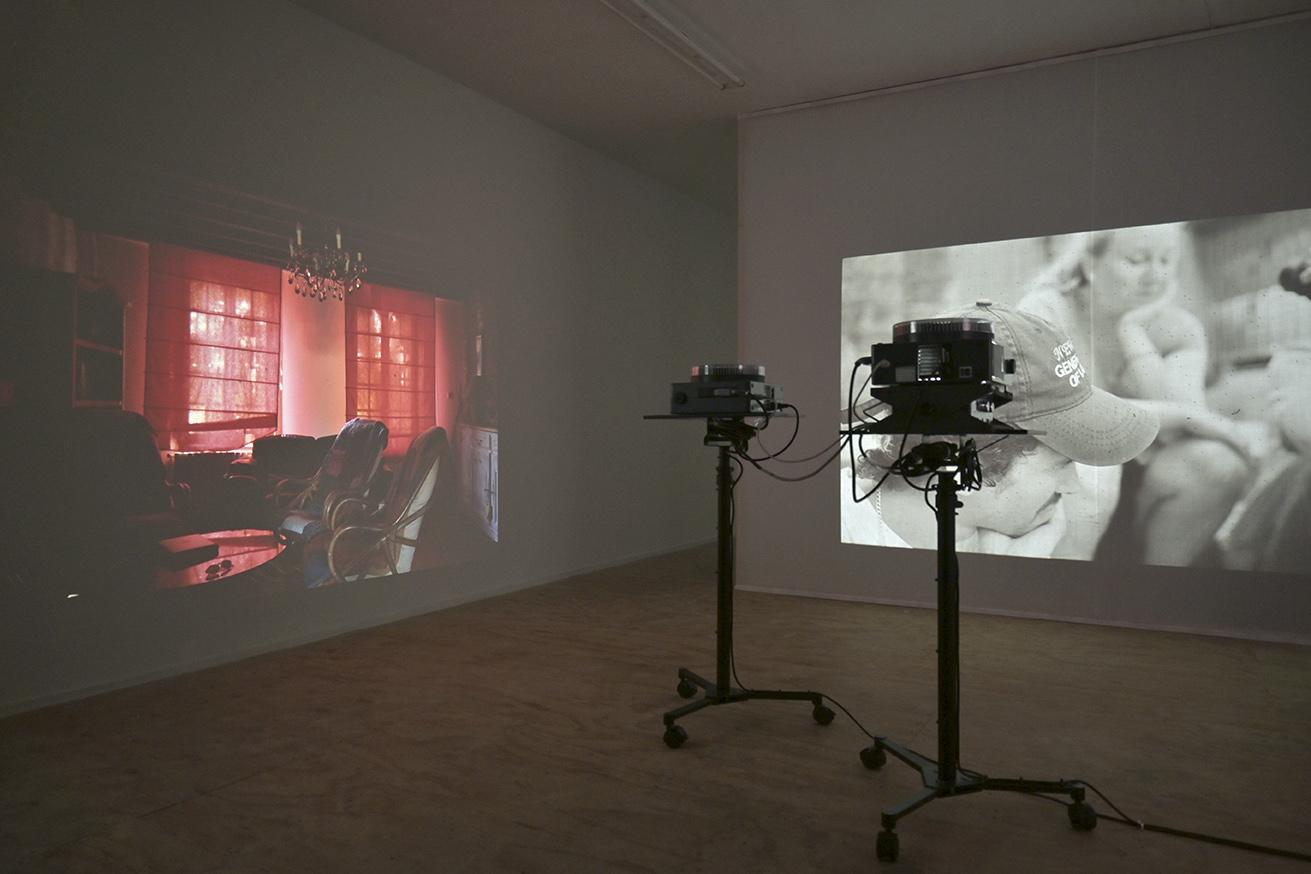 A Home at the End of the World (2021)
@Available & The Rat, in Rotterdam
THIS IS COMING UP COME SEE
05.11 - 05.12 2021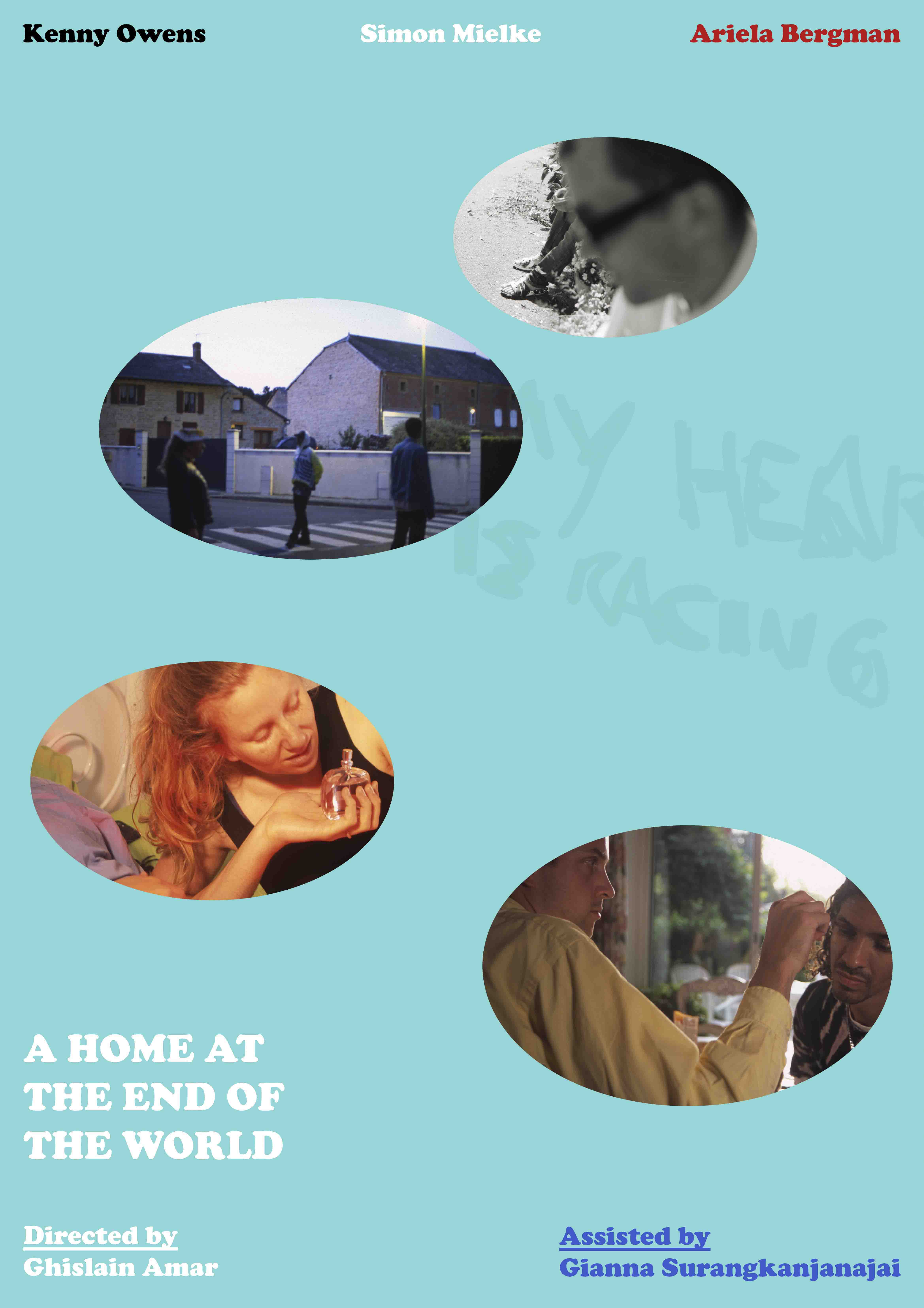 http://availableandtherat.com/2021-ghislainamar.php

25.06.21
Email me if you want to be part of this thing below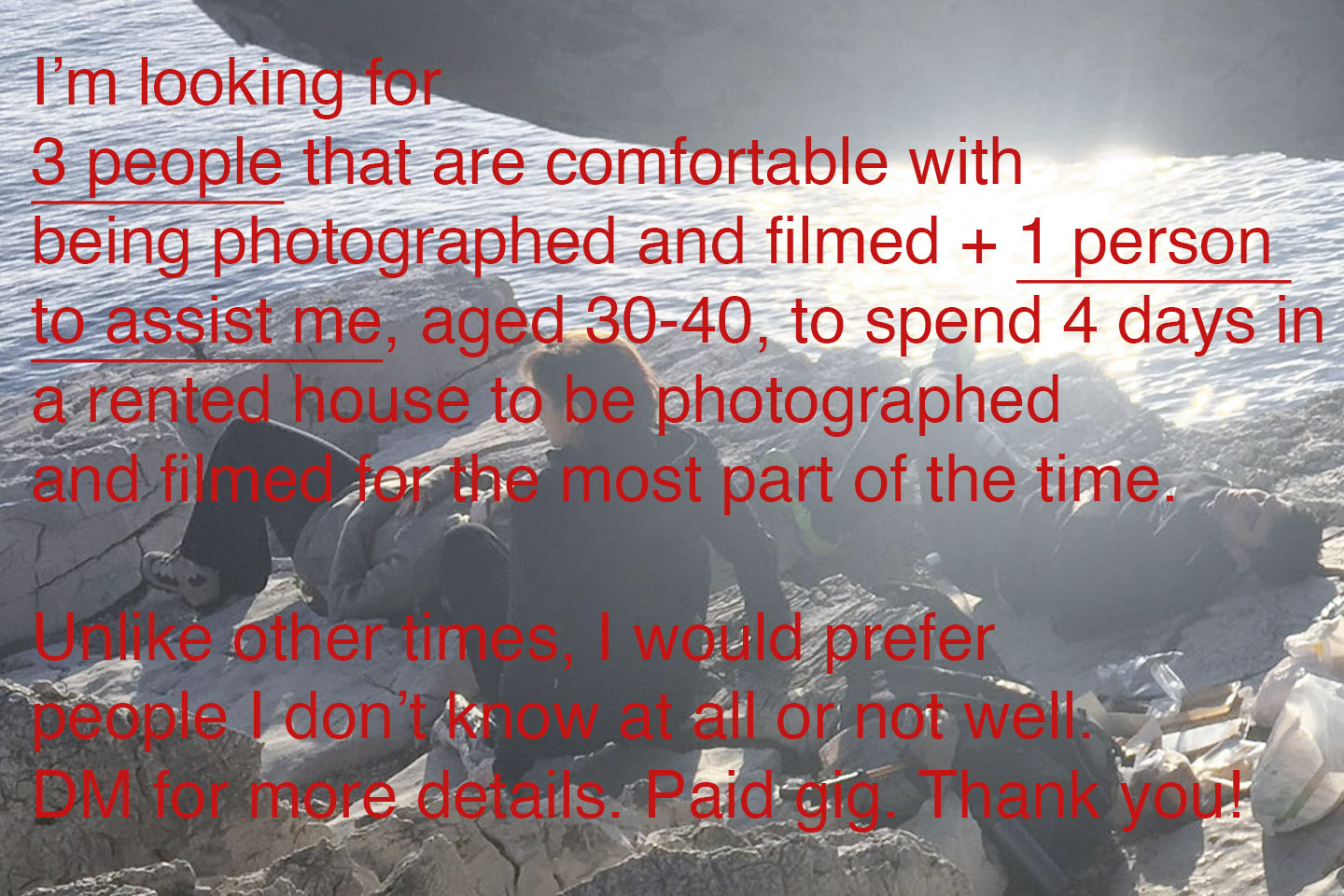 L'ETUDIANT (2020)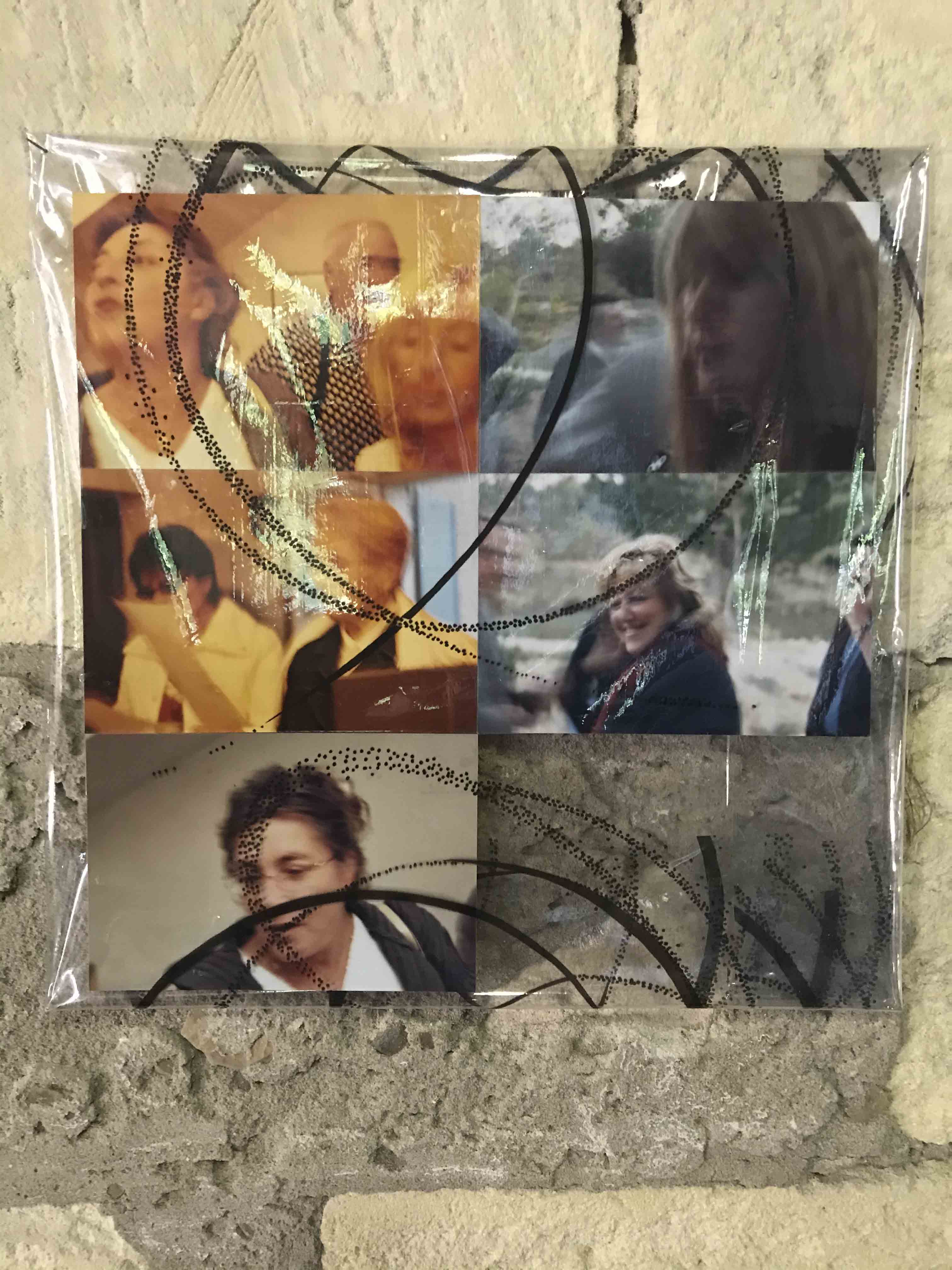 ____
I AM THE TOWER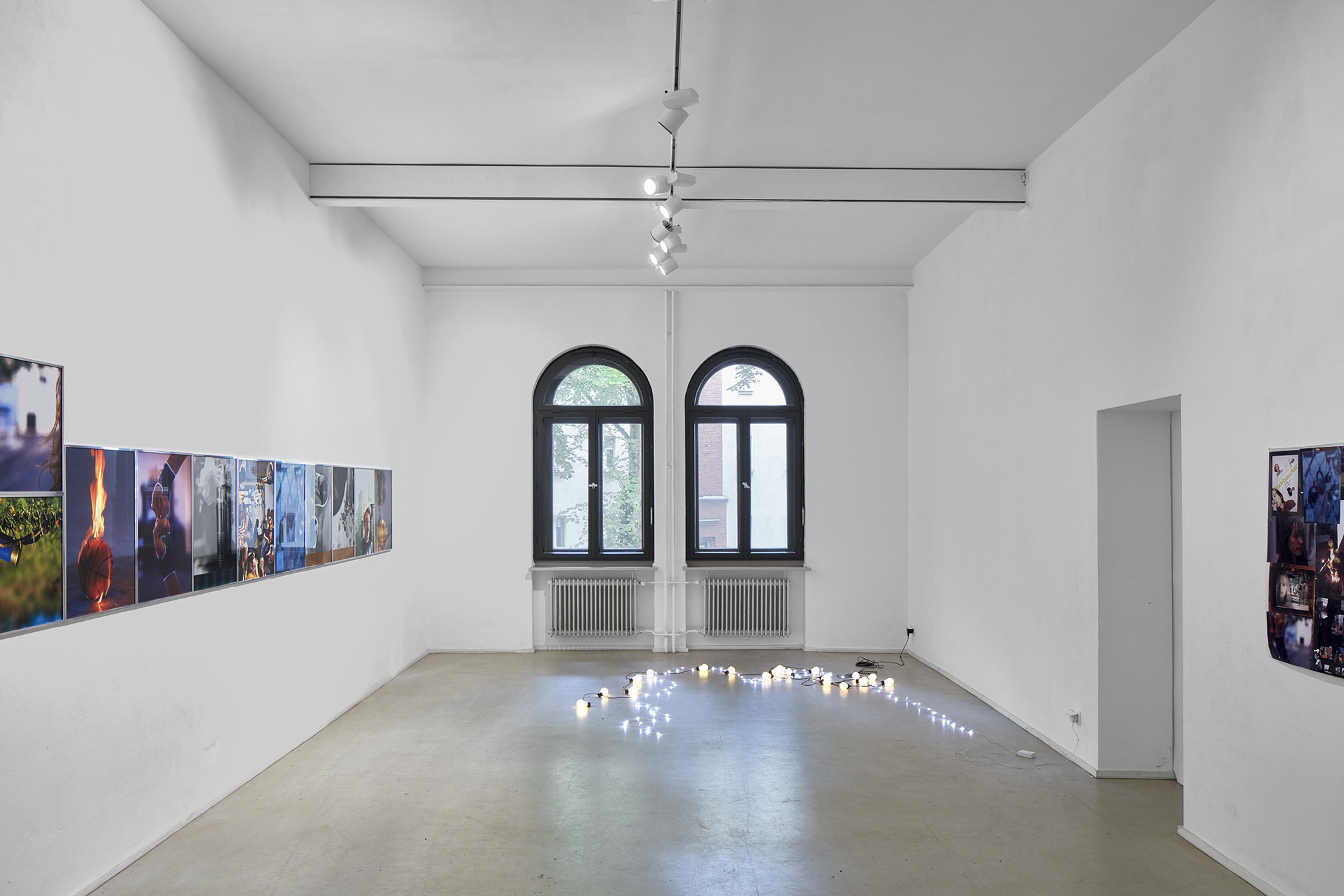 @Come Over Chez Malik's, Hamburg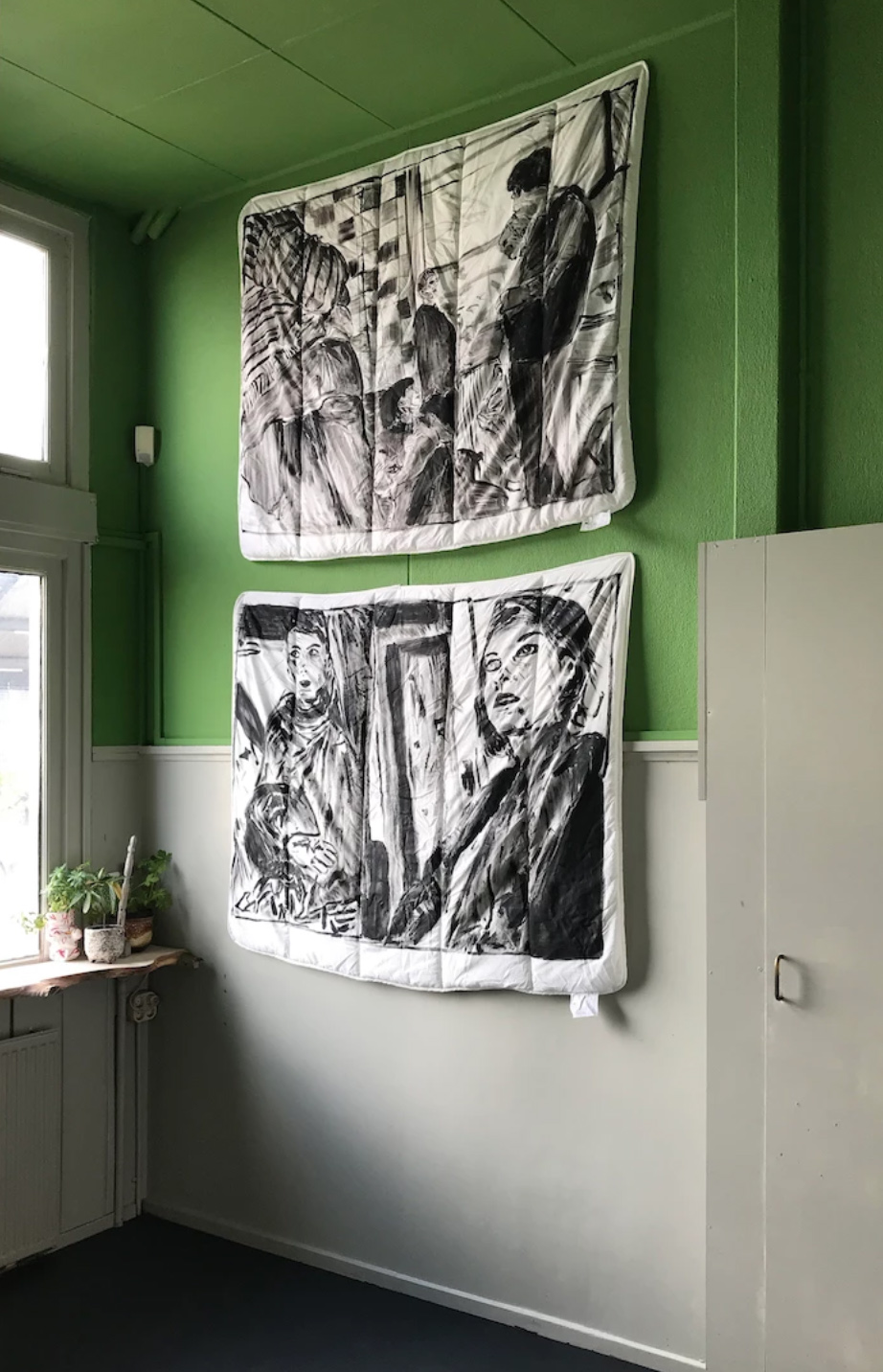 Promise (2020) @LIFE https://www.ashopcalled.life/past-life
CENTER
CENTER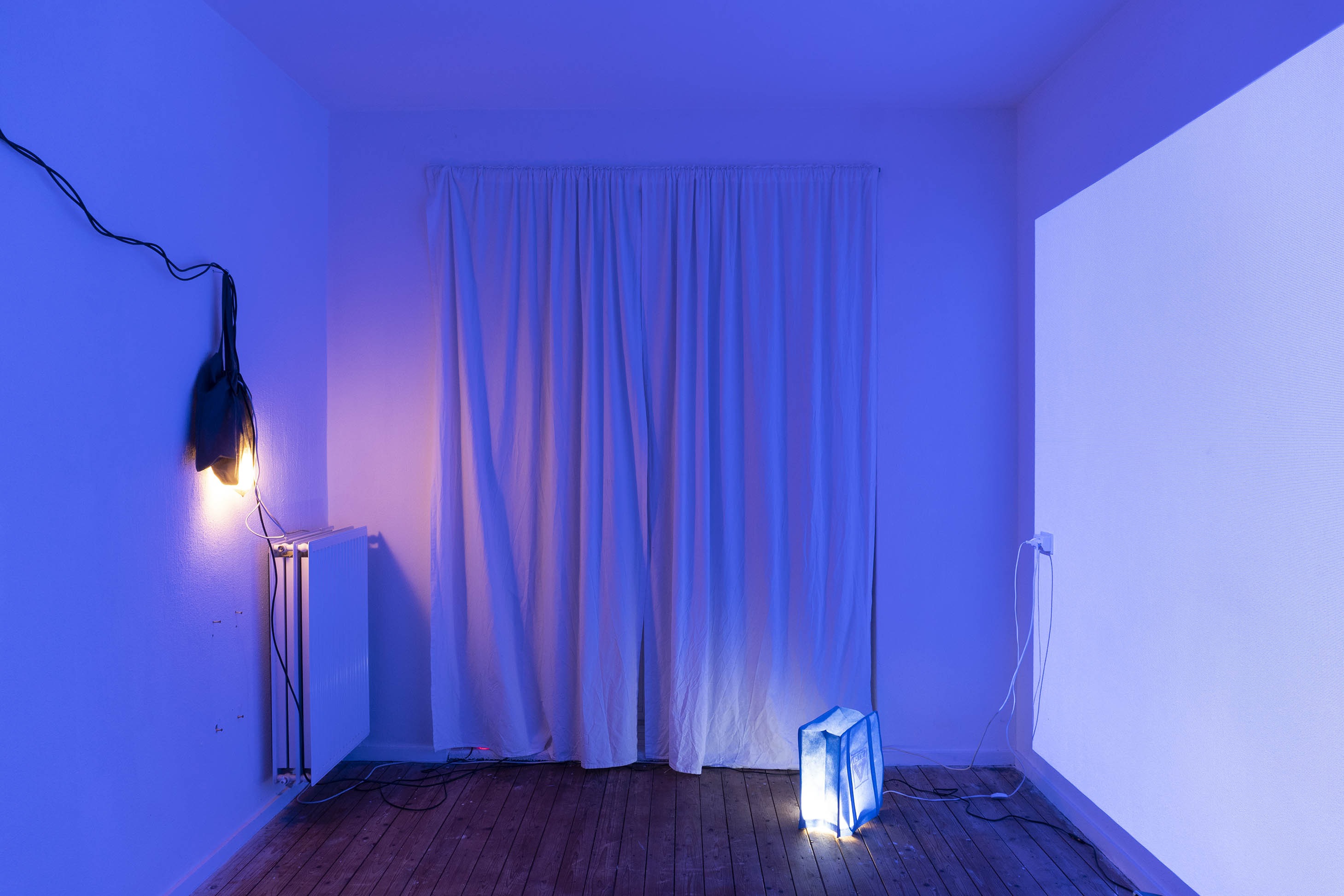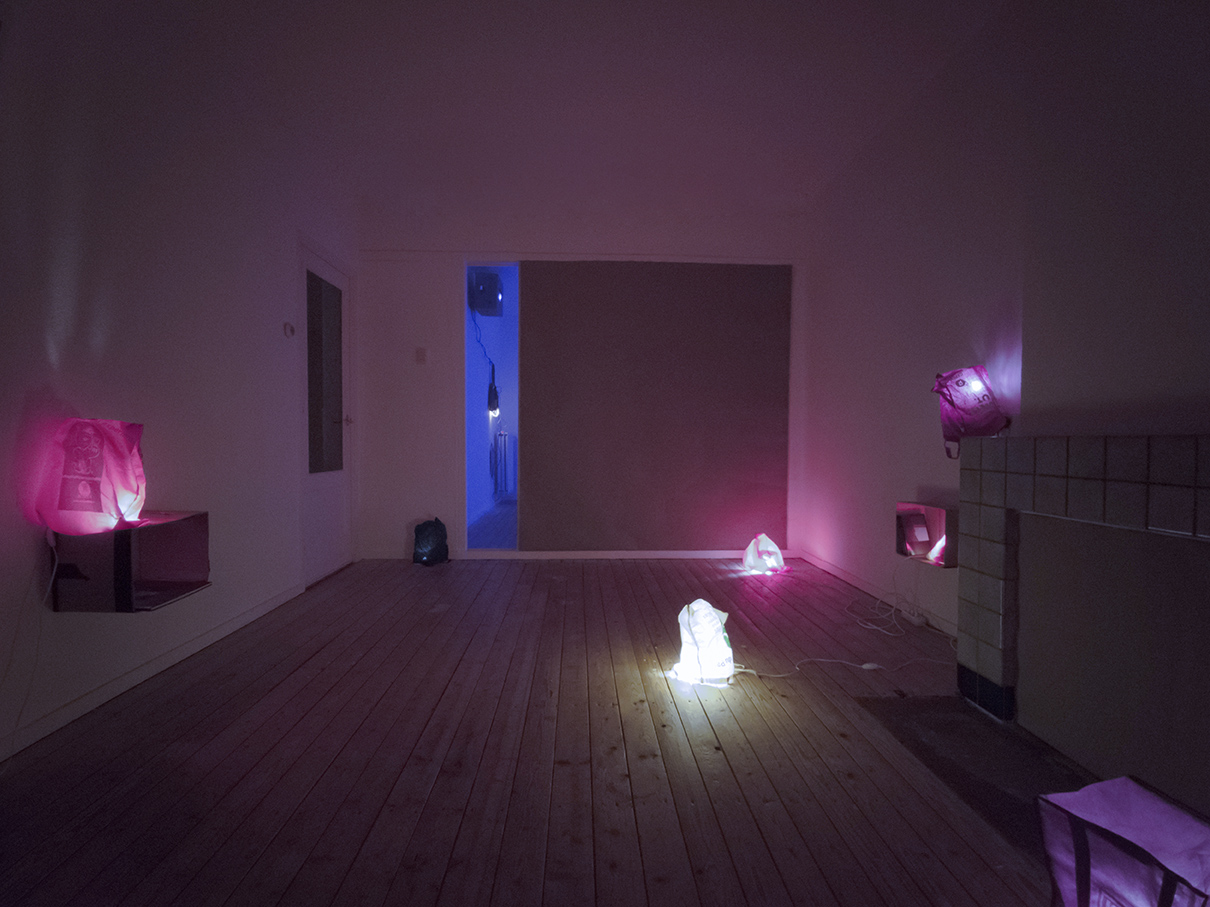 649 N. Rose Road / Rosestraat 946 (2020)
@ Malade http://malade.xyz/ghislain-amar/
04.02.2020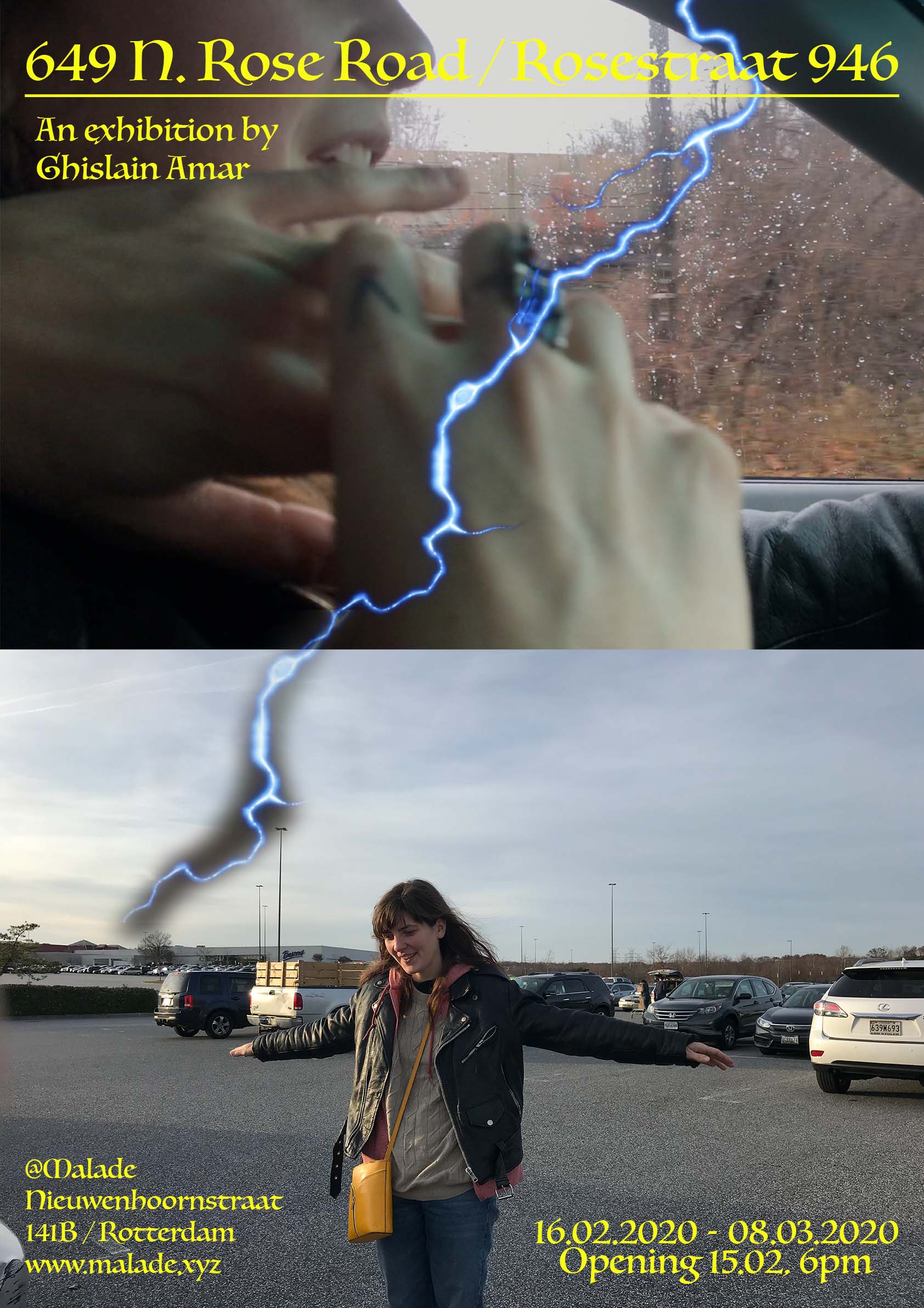 23.01.2020
The film is finished.
649 N. Rose Road
4K video, 54 min., 2020
05.01.2020
The last 6 weeks I've been in Baltimore and I made a
film and some drawings. It's coming together pretty
good (?)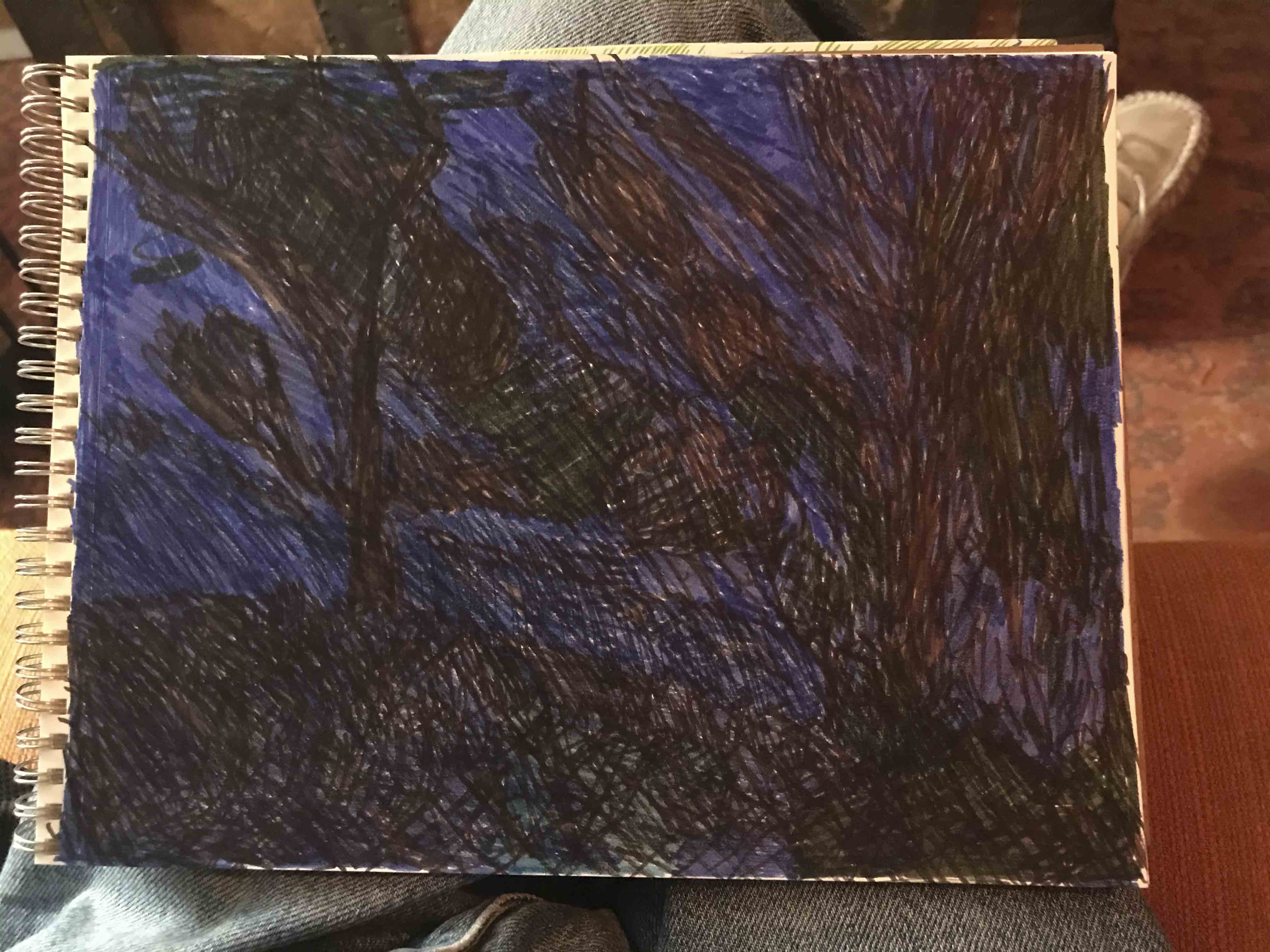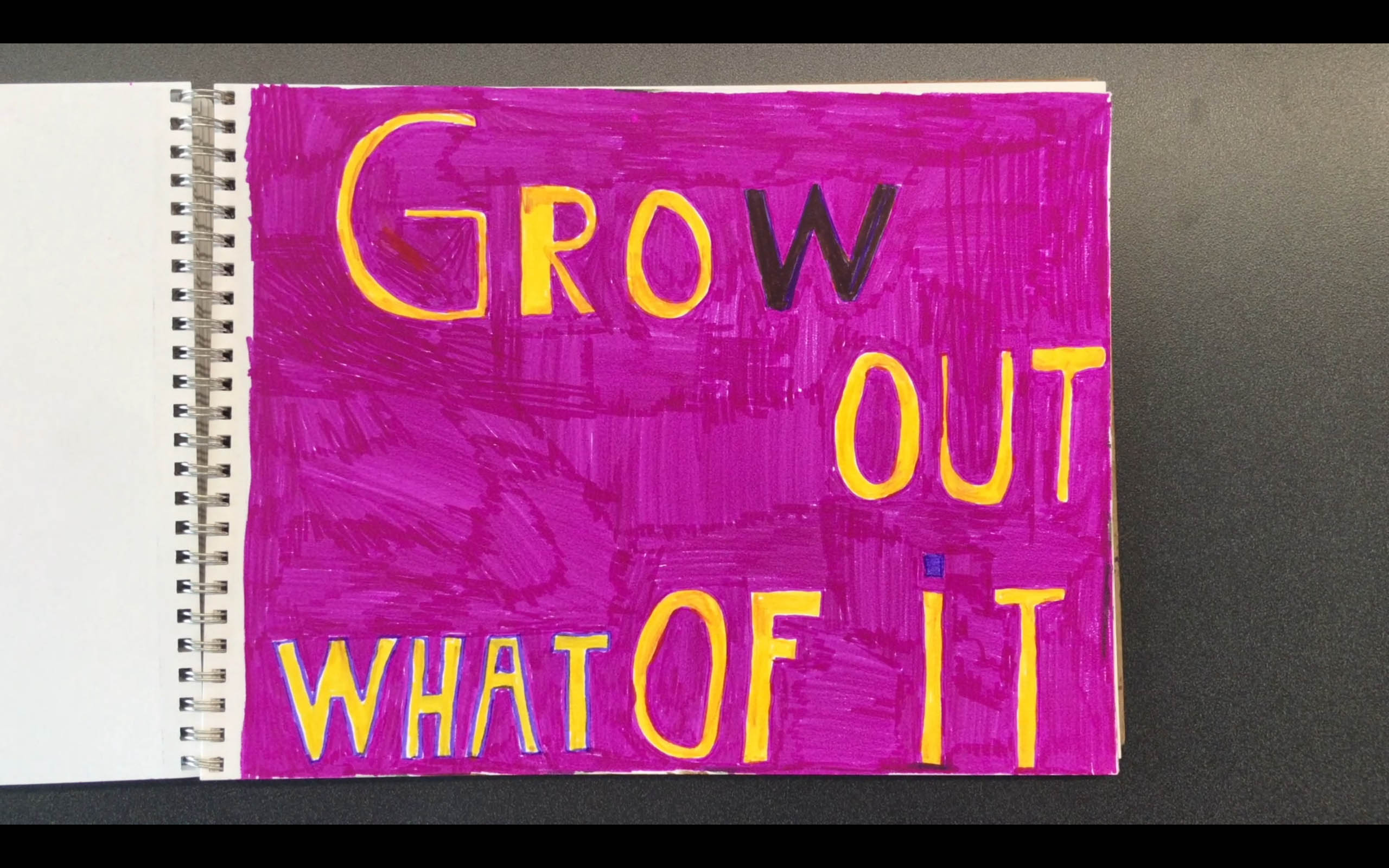 12.11.2019

TODAY I HAVE MET A BOOK CHARACTER BUT
IN REAL LIFE.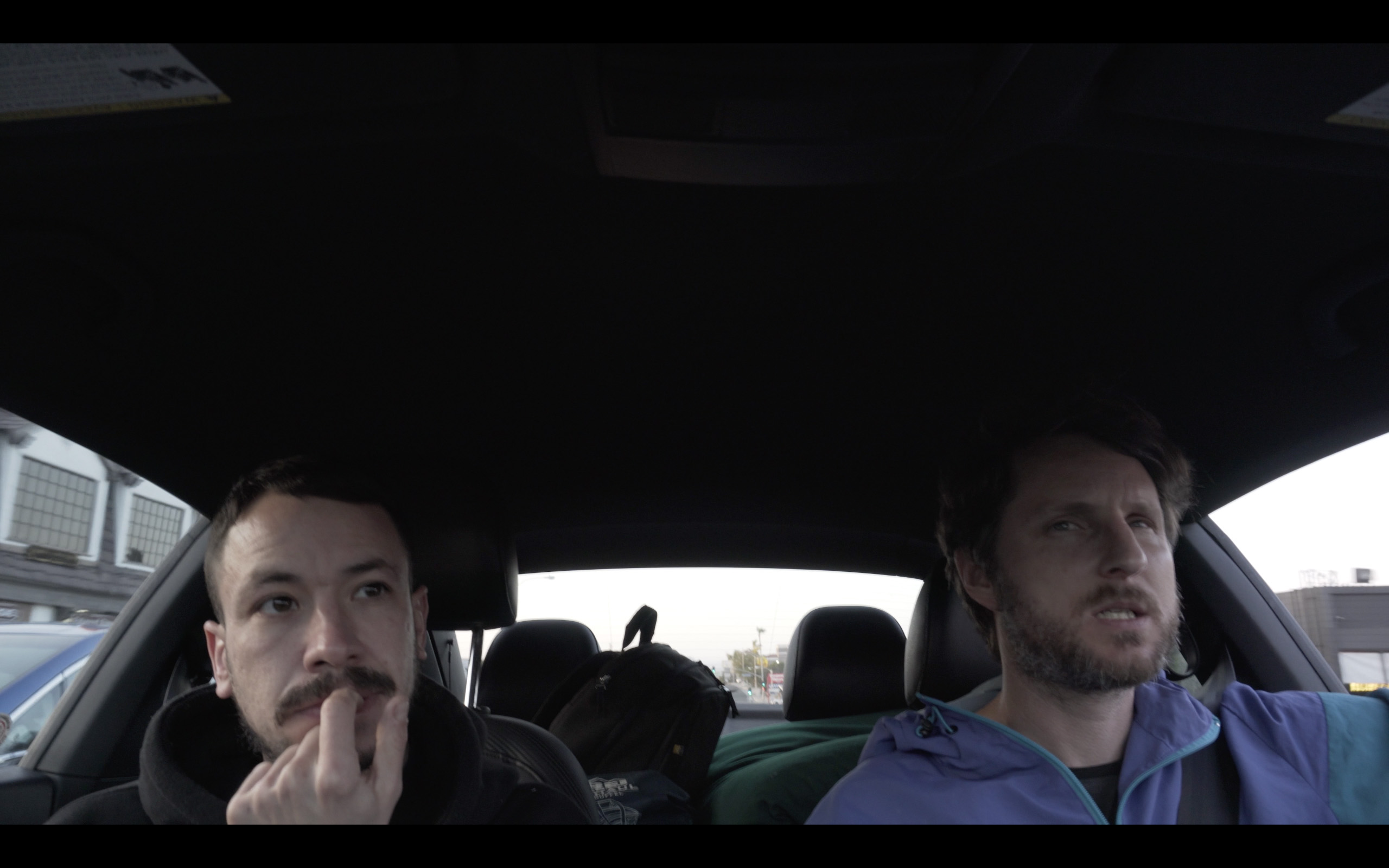 'Friend Film (2019-?)'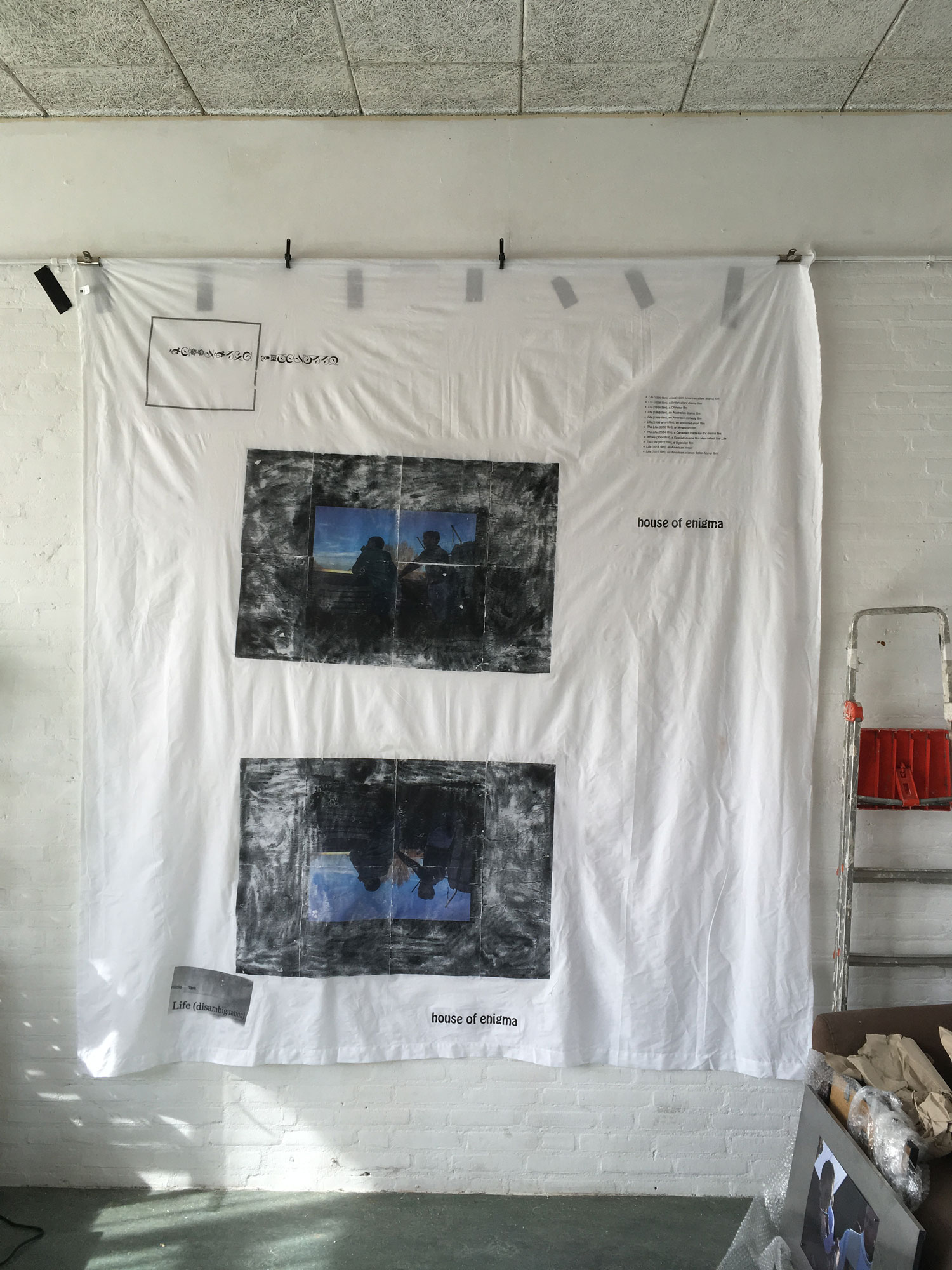 Personal Album Rotterdam (2019)
A series of transfer prints on textile 260x240cm
and a book HERE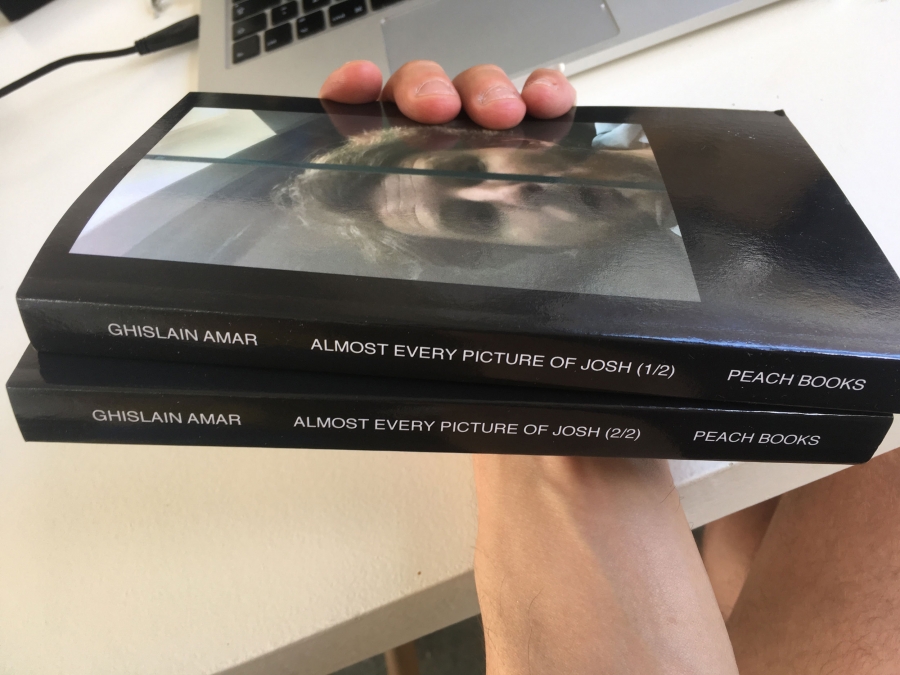 Excerpt from 'Almost Every Picture of Josh',
a book in two volumes from 2019
and there
Community Albums (November 2016 - July 2018); 2018
Series of 9 photo albums, black leather, 19x34,5 cm, around 700 photographs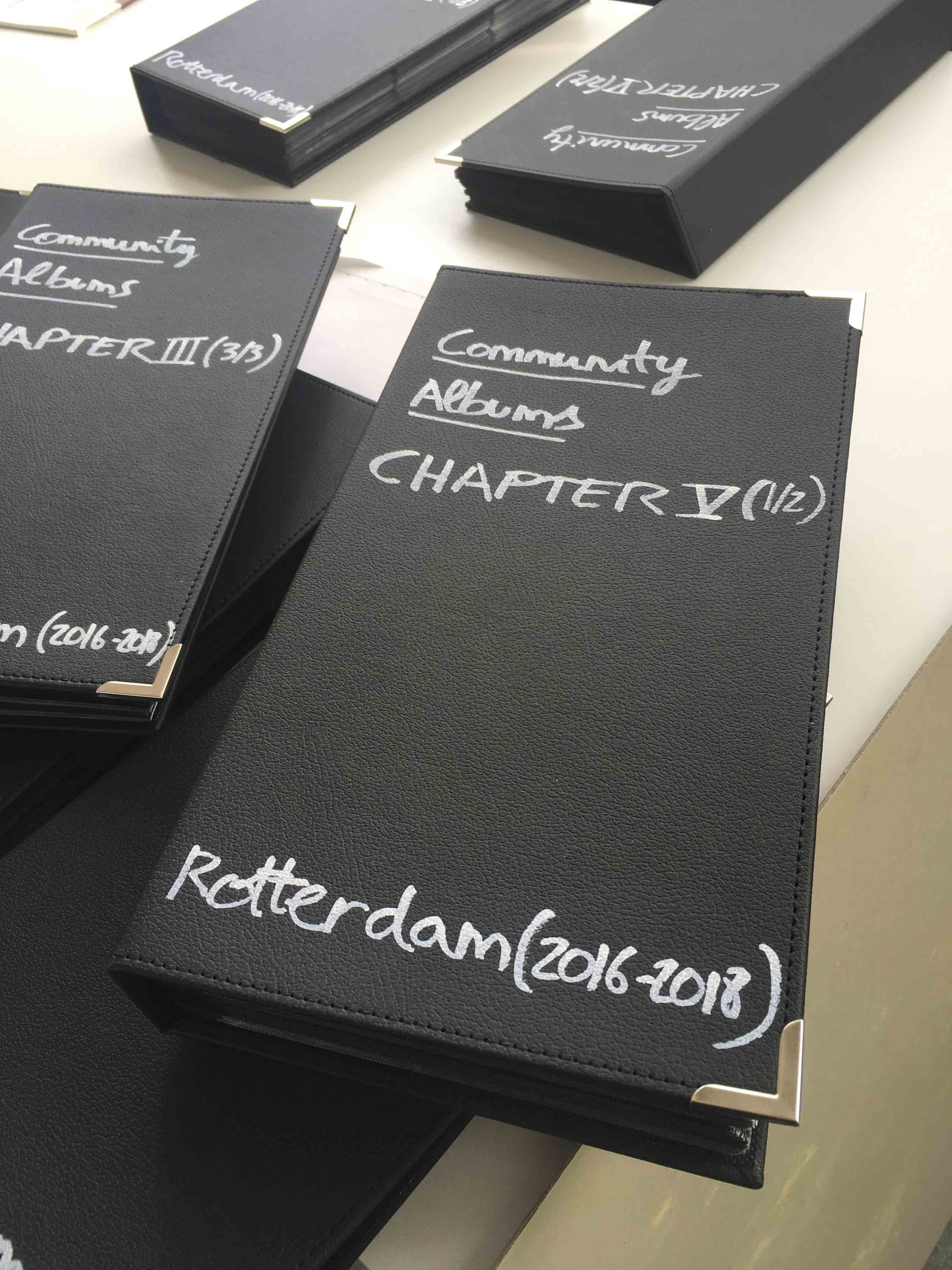 31.10.2019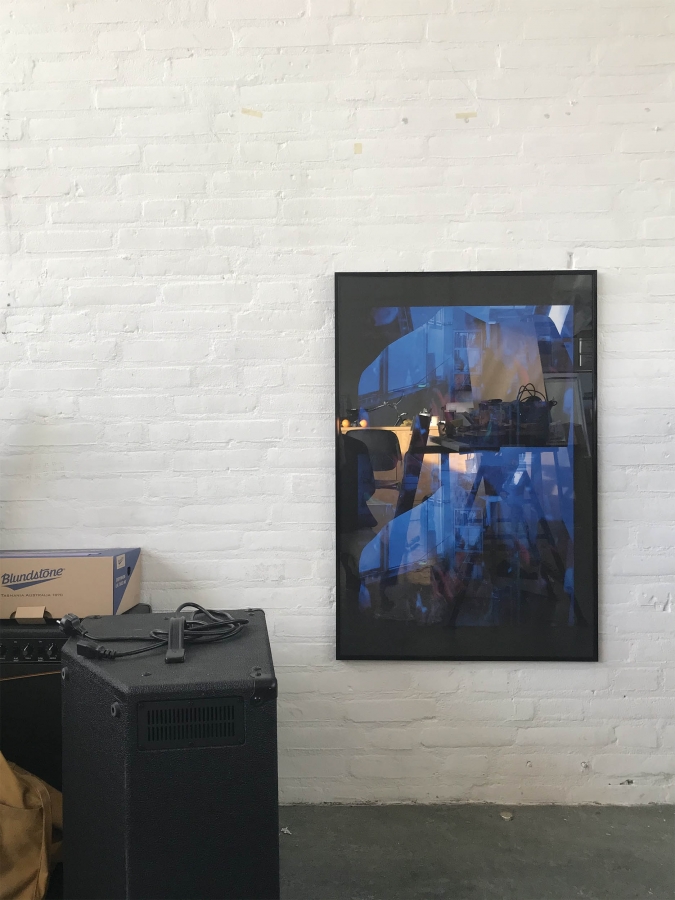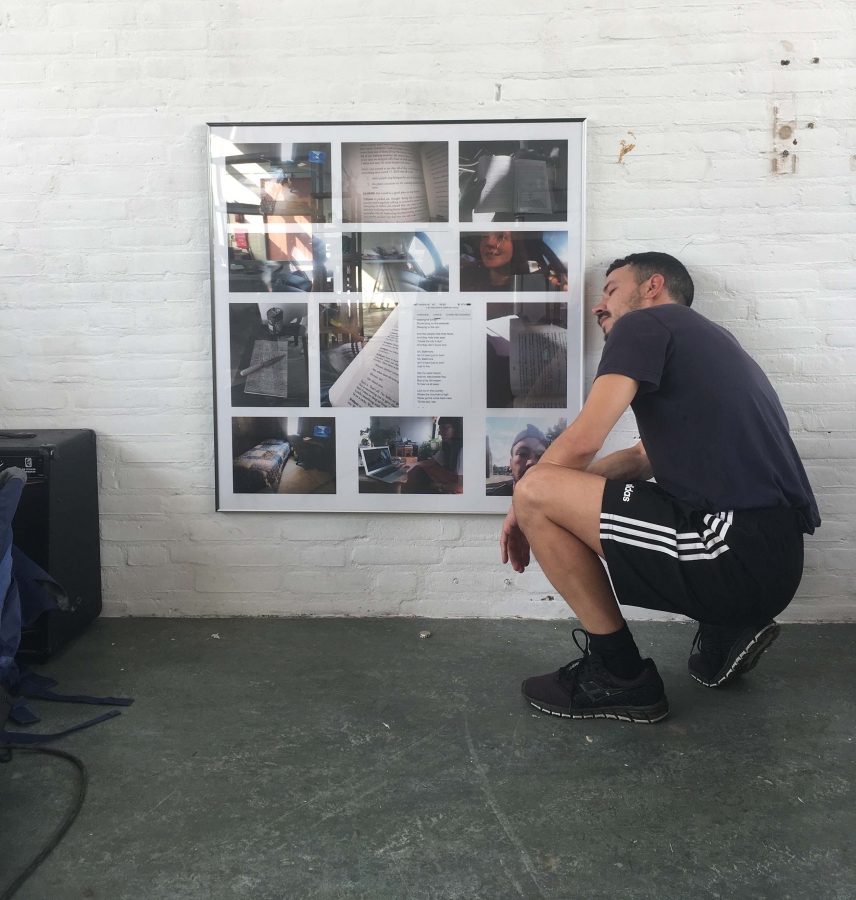 https://www.instagram.com/fanartmeganboyle/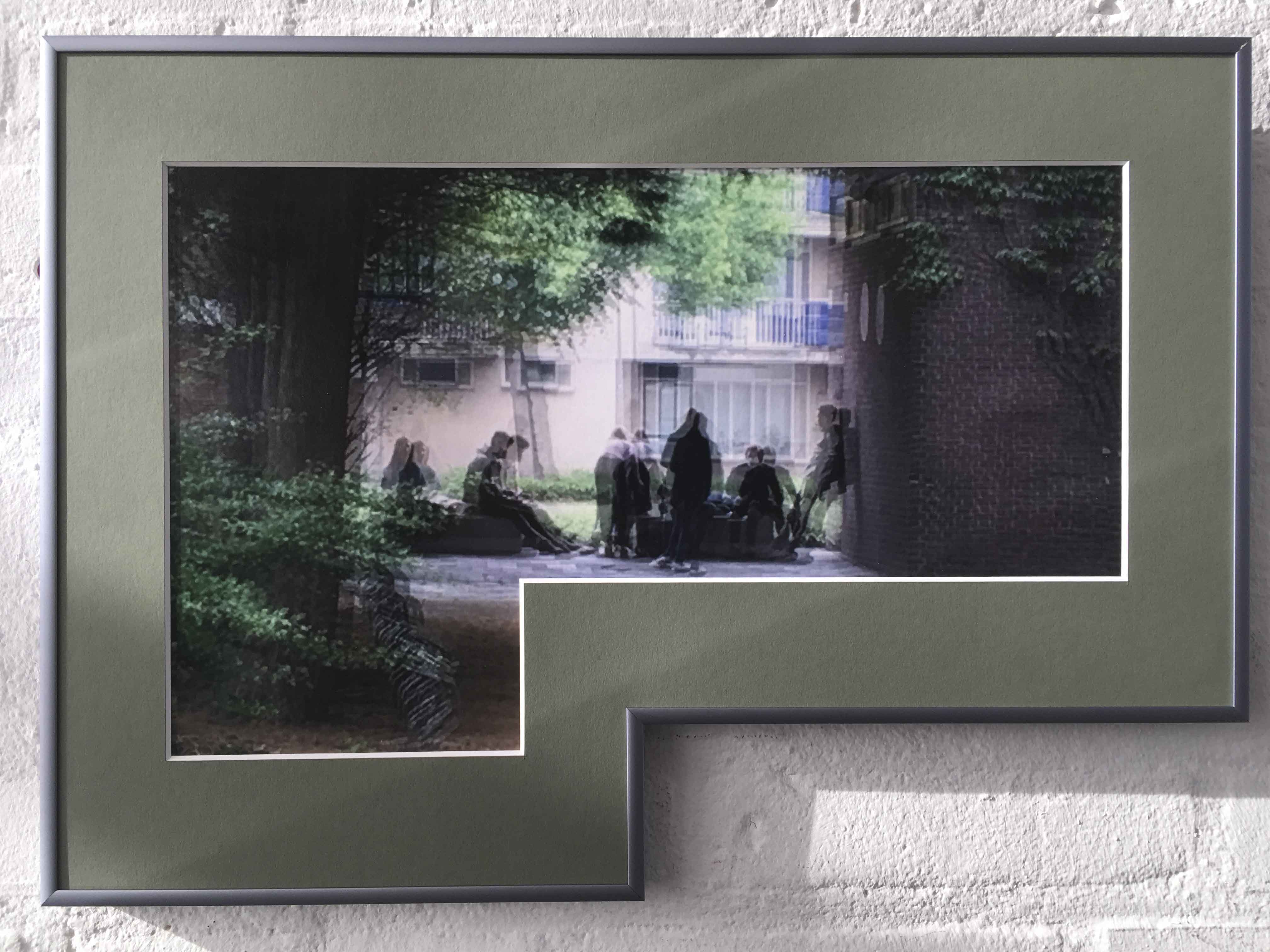 Untitled (2017) from the series The Life & The News(2017-)